My Chocolate Week | Body Transformation Challenge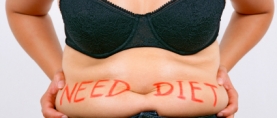 Last week I started The Chocolate Diet.
It was a great time to start given it was Easter and like many households there was quite a bit of chocolate temptation about. I'm pleased to say that I avoided it as best I could, ok so I won't lie I did have a few Cadbury's Milk chocolate eggs but the shakes kept me pretty focused.
I'm not a fan of dark chocolate so the after dinner chocolates have gone untouched after I tried the first one but I'm not really a night time snacker like my husband is (perhaps if I had his slim genetics that would change..lol). My goal has been to drop cm's rather than kilo's and not getting on those scales daily has actually helped my confidence and boost my commitment. In the past I've tried diets where I've been so focused on losing weight daily that I seem to get really down when the scales don't reflect my hard work.
This week I decided to take measurements and another round of pictures and I've seen a difference already. 3cm's lost from waist 1 ½ from butt/pubic bone and ½ cm from thighs.
The 2 shakes a day from the start may have been a little too much for my body to adjust to so without getting into too much detail let's just say that I had to cut down to 1 a day for a few days so that my 'tummy' could adjust. But perhaps it is this reason why I've seen results?
I've been having a shake first thing in the morning (7am) heated so it's like a hot chocolate, this cuts out my morning caffeine hit and breakfast in one and It keeps me feeling full til morning tea time around 10am. Morning tea usually consists of a piece of fruit after the mornings washing has been washed and hung out and the floors have been vacuumed. Fruit gives me another boost until lunchtime.
Now I tried using a shake at lunch but I found that it worked better for me to have a small lunch like a salad and keep the second shake for afternoon tea. This one I make nice and cold with water I've popped in the freezer morning tea time. It makes the shake like a frappe which is just what I feel like come 3-3.30 before the noise comes home off the bus. Dinner is always a healthy option even if the rest of the family decide they'd like something else. I've been so proud of myself with cooking healthier options for the whole family, from vegetable Stir fries, to fish and salad, Mediterranean vegetables, Minestrone, etc. Best part was Pizza night, I kept my distance and refrain from pigging out I had a single slice of pizza (homemade) with a salad rather than gorging on almost a whole pizza and instead of a glass of wine I went with water.
Feeling pumped to continue so I'll be updating next week and also announcing the winner to our competition.