Mother's Day Gift Idea Thanks To Sunbeam!!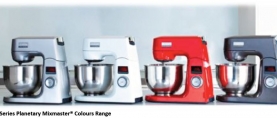 Sunbeam have some fantastic home appliances in their range at the moment and we've got the scoop just in time for Mother's day. Check out the FABULOUS Café Series Planetary Mixmaster (Oh MinuteManda would LOVE one of these), Mixmaster hand Mixer Colour Range, SecretChef Electronic Sear and Slow Cooker (oohh I want one of these), Safe & Sound Cosy Fleece Heated Throw and the Dual Micathermic ConvecXon Heater just to name a few!
What are you hoping for this mother's day? Clothes, handbag, shoes, Mix Master Café Series, diamonds? ;D
Maybe you have a gift card to spend on something special; What ever your plans we all hope that you enjoy your day and get treated like a Queen. Sunday is Mums day!
Which is your favourite sunbeam product from the list?